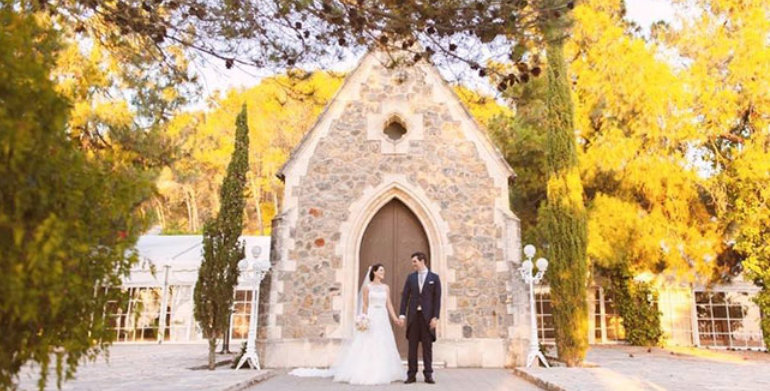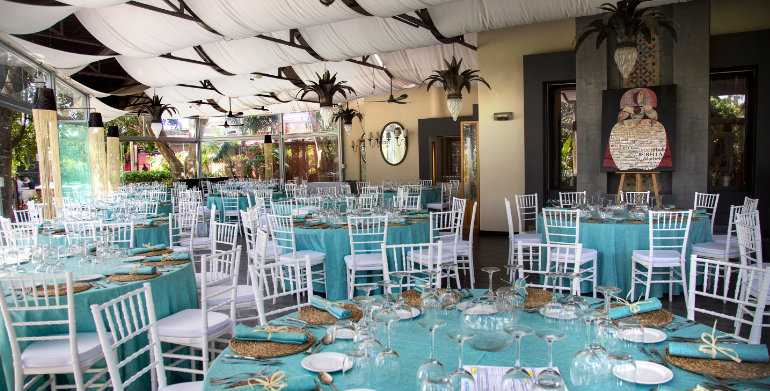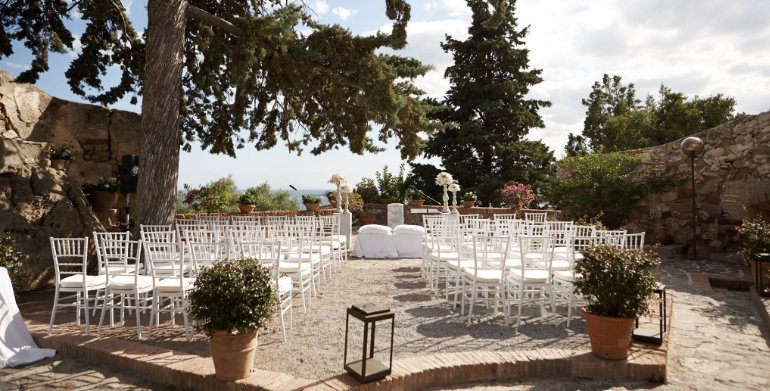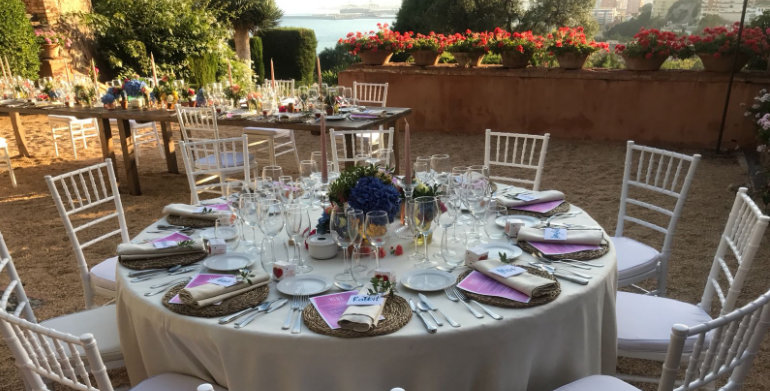 Wedding Planner
The most important day of your life is also ours: Lepanto, unforgettable moments.
Original ideas for weddings
The most special way to celebrate the "Yes, I do", in a unique and exclusive venue, surrounded by relatives and friends and with a celebration in which every tiny detail is taken care of. Lepanto Catering transforms that unique day into the happiest one of the lives of the new spouses offering its experience and all its resources to orchestrate the perfect celebration of that special moment. We are landmark in organization of original weddings and we place at your disposal all our experience and know-how.
Grupo Lepanto offers the possibility of rendering catering services at your chosen venue, both in private residences as well as estates and places chosen by the couple to be for weddings in Málaga. We take care of everything and transform those spaces into the perfect setting to celebrate your wedding: ceremony, wedding menu for a quality banquet, party afterwards… The dreams of our clients are our goals!
For those looking for ideas for original and unique weddings, Lepanto makes available two estates of great beauty. Both are located in Málaga and in a natural environment that becomes the best setting for this very special occasion. These are the Castle of Santa Catalina, in the exclusive area of El Limonar and Señorío de Lepanto, in the Hills of Málaga. Both venues are decorated and personalized taking into account the personal tastes and preferences of those who would like to celebrate their wedding with us. The result is weddings in Málaga that are a reference throughout the province.
Either in one site or another, our professionals render impeccable services and take care of all the details, both of the cuisine –with a wide list of wedding menus- as well as in the decor of the place where the weddings are celebrated in Málaga. The first step is to inform the bride and groom of the options we have to offer and, once they are aware of these options, a test is done for them to taste the possible cuisine proposal of their party.
We have several decor proposals to choose from for the couple, as well as a wide range of cuisine proposals in order to please both the bride and groom as well as the guests. The goal is to be able to organize original and special wedding celebrations, always suiting the tastes of the future couple. We know this is a unique day and with Lepanto Catering one always chooses in the best way.